OJS Instructions for Reviewers
Follow these instructions to submit a paper for ASCILITE 2022. You must have already registered on OJS, the online submission management platform.
Step 1 – Navigate to https://publications.ascilite.org/index.php/APUB/login
Step 2 – Once logged in, you will be taken to "My Queue". Click on "Review Assignment" to start your review.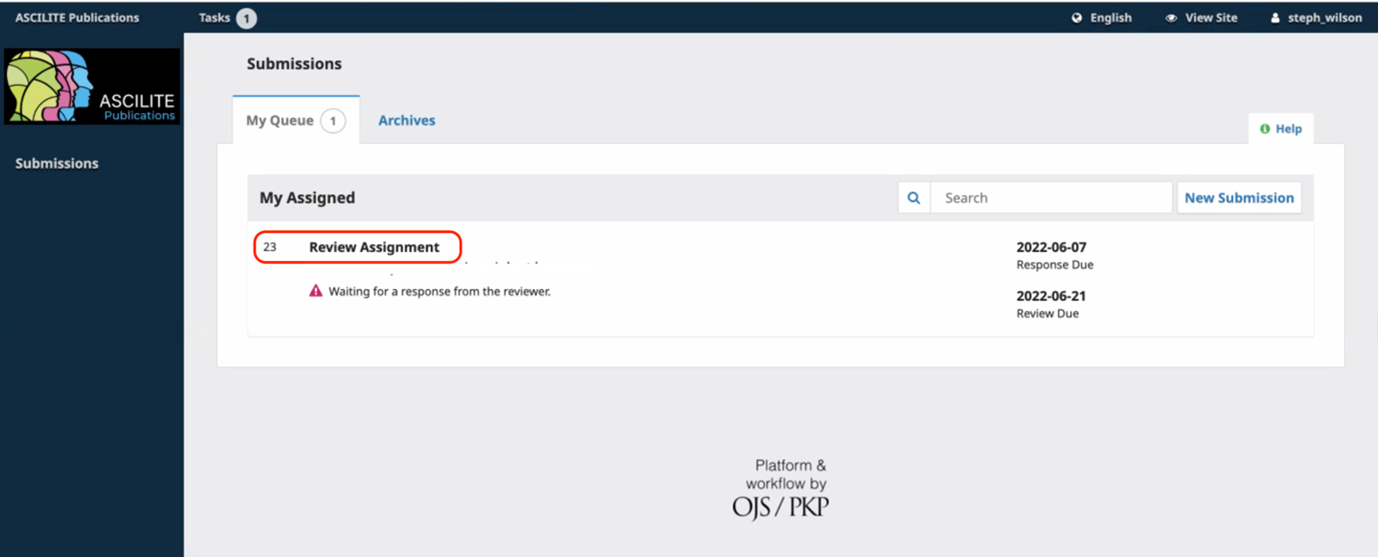 Step 3 – Follow the prompts on the page to complete your review.
You will progress through tabs for (1) Request, (2) Guidelines, (3) Download & Review and (4) Completion.
Request: Specifically, please (1) agree to the privacy statement and (2) indicate if you are able to "Accept Review" or need to "Decline Review request" (for example in the case of a conflict of interest).

Guidelines – please refer to our Guidelines for Reviewers to support you further with completing your review.

Download & Review – please note all fields with an asterisk (*) must be completed.
The completion step will acknowledge that your review has been submitted successfully.
Step 4 – Once you have finalized your review you will receive a "Review Acknowledgement" in your registered email.